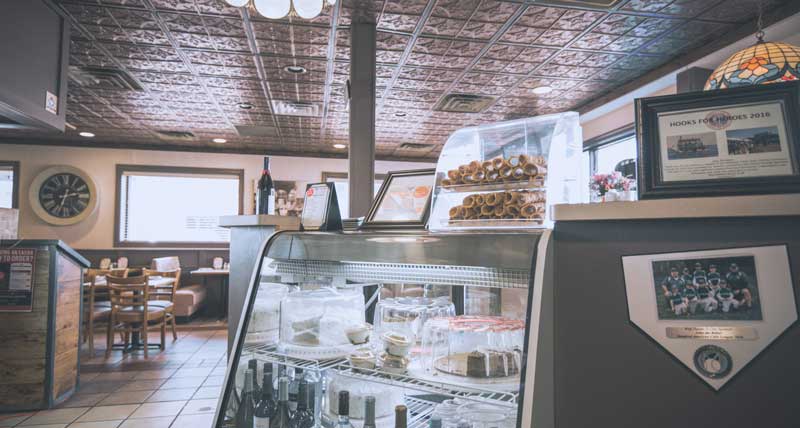 In 1960, our father, Roberto Sandolo opened John the Baker Family Restaurant in Stamford, CT. With over 50 years in the restaurant industry, the Sandolo Family welcome's you to John the Baker.
His dream and desire was opening a restaurant where families would come in and enjoy his dishes. He always prepared each dish using only the finest ingredients, fresh seafood and top choice meats. Whatever dish was prepared , was always prepared with love.
His other greatest passion was to create his well known pizza. We have not altered or changed our fathers original pizza recipe from the day John the Baker's doors were opened. Our pizza dough consists of flour, yeast, salt and water without any preservatives. We are proud of our fathers love for his business and creating one of the finest pizzas in the Fairfield county area.
Today, we are also proud to share with you many of his favorite recipes that have been passed down from generation to generation. It is our sincere desire that you experience many of the traditions, customs and the authenticity of being raised around an Italian dinner table.
We have respect for tradition that is brought to life by a labor of love that strives for excellence from our chefs, waitstaff and the Sandolo Family.